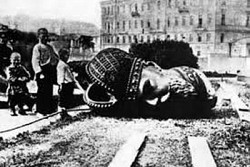 Cover and contents of The Utopian vol. 18, no. 3 (October 2019). Articles and discussion include: Thoughts on the Left; Reply to Grayzone Slander; Russian Revolution series, Part 5; Why I Feel Sorry for Bernie Sanders; Friends of Utopian News; Who We Are. For previous issues, see "Updates and New Discussion" (vol. 18, no. 2) and Archives.
Follow The Utopian Tendency on Facebook!
To place a comment you must apply for an account. After you fill and submit your application to us, our editors will review for approval. Also Blogs posted have to be first be approved by our editors. Please Click Here to Sign In or for our account application form Click Here.