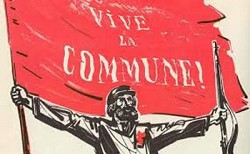 It has been argued, and believed by some groups on the left, that the Bolsheviks intended to, and did, maintain these [popular, working class] organizations in their revolutionary-democratic form as the institutional framework for discussion among the workers and poor peasants over the "dictatorship of the proletariat" in Russia. This claim is a myth, a fantasy that completely obscures: (1) the kind of state Lenin and his allies in the Bolshevik Party intended to establish in the event of their seizure of state power in Russia; and (2) the nature of the regime the Bolsheviks actually established when they did take power.
| | | | |
| --- | --- | --- | --- |
| Size: 1,012.96KB | Post Date: Aug 7, 2019 | ← Back to The Utopian Vol. 18.3 - 2019 | |
To place a comment you must apply for an account. After you fill and submit your application to us, our editors will review for approval. Also Blogs posted have to be first be approved by our editors. Please Click Here to Sign In or for our account application form Click Here.