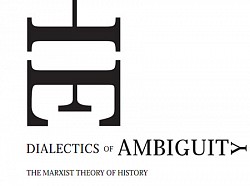 After some years of study and consideration, I eventually concluded that [my previous] position was untenable. Rather than seeing the establishment of totalitarian, state capitalist (Communist) systems as the negation of Marxism, I came to believe that these societies in fact represented its fulfillment, although this had not been explicitly perceived, let alone advocated, by Marxist ideologists. As a result of reaching this conclusion, while still maintaining my opposition to capitalism and advocating the establishment of a liberated society, I became attracted to anarchism. I was particularly drawn to its hostility to the state and its opposition (in contrast to Marxism) to utilizing a state apparatus to achieve its goal. I was also intrigued by its understanding of hierarchy, which subsumes questions of class, national, racial and sexual oppression under a broader category without insisting on the primacy/determining nature of any one of them. Lastly, I was impressed by what I believe to be implied by anarchism (if not always consistently adhered to by anarchists themselves): a philosophical skepticism that repudiates the belief in the Truth of any one political/philosophical orthodoxy, in other words, its commitment to a form of ideological pluralism.
| | | | |
| --- | --- | --- | --- |
| Size: 329.94KB | Post Date: Aug 2, 2004 | ← Back to The Utopian Vol. 4 - 2004 | |
To place a comment you must apply for an account. After you fill and submit your application to us, our editors will review for approval. Also Blogs posted have to be first be approved by our editors. Please Click Here to Sign In or for our account application form Click Here.