by Jack Gerson, Eric Chester, Jon M.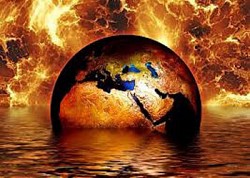 I am skeptical that capitalism will do what's needed until the situation becomes much graver. And it would very likely try to do so by top down, autarchic means. And even those will surely be too late to avert much suffering. - Jack Gerson
The earth is headed toward a catastrophic crisis within a very few decades and all that is on offer is business as usual.... The idea that capitalism can deal with climate change seems to me to be fantasy. - Eric Chester
I think that it is crucial to add something about the need for the radical dismantling and reorganizing of industrial agriculture in this country and around the world. - Jon M.
| | | | |
| --- | --- | --- | --- |
| Size: 125.86KB | Post Date: Jan 31, 2019 | ← Back to The Utopian Vol. 18.1 - 2019 | |
To place a comment you must apply for an account. After you fill and submit your application to us, our editors will review for approval. Also Blogs posted have to be first be approved by our editors. Please Click Here to Sign In or for our account application form Click Here.