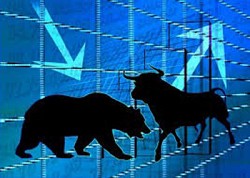 Precisely how long the current expansion will continue and when the next recession will begin is anyone's guess. The expansion is already the second longest of any since World War II. Since it was, for a variety of reasons, very slow to pick up momentum, it may well continue for some time. However, given the short-term "disproportionalities" mentioned above and the more fundamental "structural" problems of the economy (among them, the failure of our educational system to prepare the poorer layers of the working class to find work in the contemporary economy, the wide and increasing gap between the 20% at the top of our society and everybody else, and the decay of the country's infrastructure), I don't see how a recession can be avoided in the relatively near future.
| | | | |
| --- | --- | --- | --- |
| Size: 155.91KB | Post Date: Mar 19, 2018 | ← Back to The Utopian Vol. 17.2 - 2018 | |
To place a comment you must apply for an account. After you fill and submit your application to us, our editors will review for approval. Also Blogs posted have to be first be approved by our editors. Please Click Here to Sign In or for our account application form Click Here.